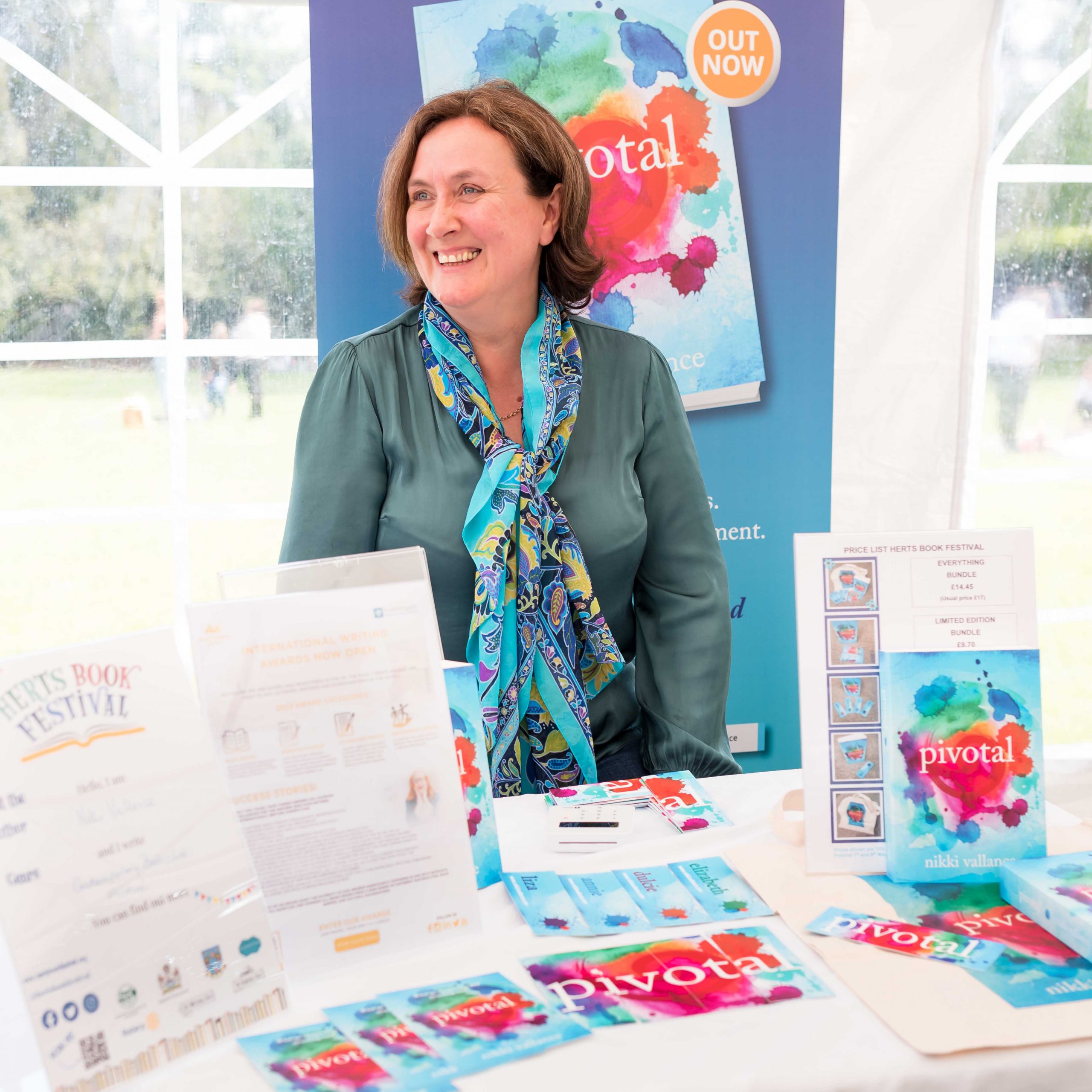 A motivational speaker, author and creative writers' coach, Nikki began writing her debut novel 'Pivotal' whilst still working in her 20 year recruitment career, having set a goal to inject creativity back into her life.
A work of contemporary fiction, Pivotal looks at the multiple paths a life may take at the crossroads of each significant decision, when Dulcie, Elizabeth, Annie and Liza's lives are thrown into chaos by a mysterious bequest. It was a 2020 finalist in both The People's Book Prize and the Page Turner Awards.
During the pandemic and in place of face to face events Nikki set up a Facebook community, The Lost Books of Lockdown to match authors with readers who otherwise would never have met and broadcast 42 live Author Showcases and 10 Business of Books interviews with experts from the publishing sector.
Having caught the broadcasting bug, she is widening the community and launching The Creative Switch – a podcast which explores the how, what, why and who of creativity and exists to inspire the sensibly successful to connect with and switch on their unexpressed creativity for a more fulfilled life.  
Nikki is delighted to have been a judge for the Page Turner 2022 Writing Mentorship Award for unpublished writers, offering one lucky winner a mentorship and 6 month coaching package worth £1100. Her mentee's have almost completed their time with her and are getting ready for agent submissions. She is currently reading the 2023 entries for this year's competition, having returned as a judge for a second year.
An avid reader across many genres, she is especially keen on contemporary stories full of emotion, and realistic characters who jump off the page. Whether you make her laugh or cry, she doesn't mind but she does want to be simultaneously challenged and entertained through beautiful writing. Books which leave her thinking are her favourites.    
Nikki loves talking to her readers at book club events and festivals. She ran writers' workshops at the Herts Book Festival in May 2022 and 2023, as well as chairing the 'Life and Love' authors in conversation talk with Lauren Forsythe and Hina Belitz and 'The Rules of Romance' talk with Lauren Forsythe, Pernille Hughes and Cassidy Reyne.
Her own novels explore the often-neglected stories of midlife characters, rich with gritty experiences whilst full of possibilities for growth and change. She wants to give a voice to anyone who is feeling stuck, and at the same time hopes to inspire closet novelists of all ages to write the books they have always dreamt of writing. Her second novel, Someone You May Know, based on a true-life romance about second chances is underway!
She believes there's no need to put your writing ambition on hold until you retire. She is living proof. From first word to finished book, you can get there too, one word, sentence, paragraph, page at a time. As George Eliot allegedly said, 'It's never too late to be who you might have been.'